Today we took advantage of the Eurotunnel £20 return 1/2 term offer and went to France for the morning. Before going to Carrefour and Decathlon we visited a beautiful beach in the seaside town of Wissant. Wissant is located between Les Deux Caps between Calais and Boulogne-sur-mer. Surprisingly we have not visited the region of Les Deux Caps before; we usually either go to Boulogne, Le Touquet or Belgium. Wissant was about 15 mins drive from the tunnel so a perfect beach for a day trip. Wissant translates as 'wit sand' in Dutch or 'white sand' in English; as the temperature only just hovered above zero the sand was white, but white with frost! I like winter walks on the beach but Ian and Abbie needed some encouragement…..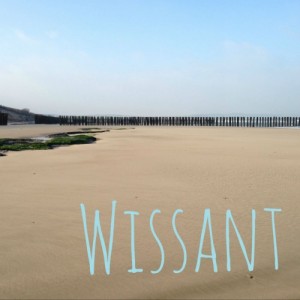 Don't you love walking on an empty, prestine beach!! (all mine!)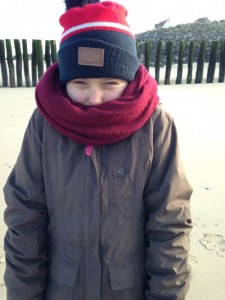 Abbie borrowing my scarf to shield herself from the biting wind, Harry on the other hand was happy to walk with his coat open!!!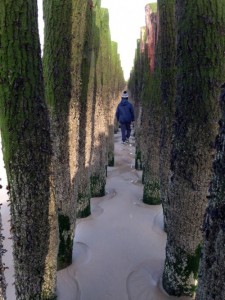 We really liked these tree trunks planted in the sand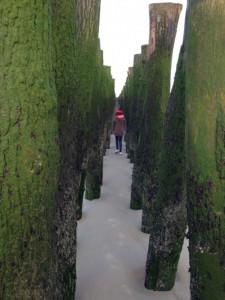 Harry resting on the white (frosty) sand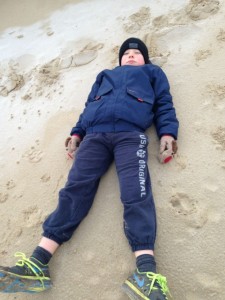 and playing tennis ball football to keep warm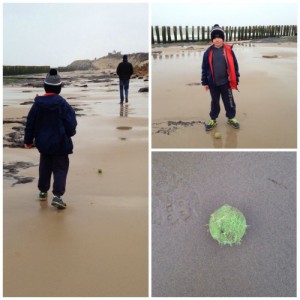 Tip: Check the tides before you visit as the beach is better at low tide and at high tide you can get cut off!!!
Afterwards we visited Cap Gris-Nez to the west. Ian stayed in the car this time as the wind had really picked up.
Cap Gris-Nez is the end of the English channel swim; but only if you hit the nearest point on the French coast. It didn't look very inviting today and there were definitely no channel swimmers.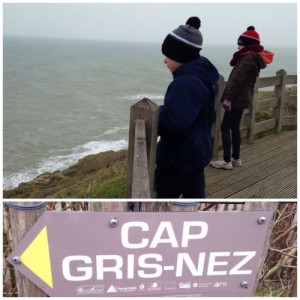 We would really like to visit Wissant again in the summer; judging from the waves today it could be a great place to surf and the sand is perfect for beach cricket and building sand castles