We spent a large chunk of the weekend in Margate at the East Invictas development gala. Abbie and Harry both got PBs and Harry won the Silver medal for the 200m Freestyle – Brilliant effort  x 2
I hate being inside a pool on a sunny day so afterwards we went to Walpole Bay tidal pool for a swim. Abbie and Harry decided to picnic today as they had only just got dry and were 'starving!'
The tidal pool is massive – you can swim mid and low tide but not high tide when it is fully submerged. I have never swum in a tidal pool before but I can see why they built them as you get to swim in sea water that is completely calm (like a mill pond) I think it could also be good for the SUP, but you would need to check the depth.

This afternoon there were no other swimmers apart from some slightly loopy spaniels chasing a ball – nice!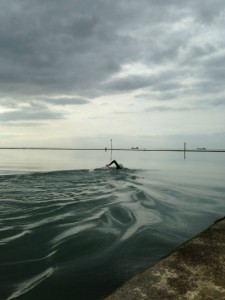 We tried out the new GoPro in the water while Harry guarded the picnic from the seagulls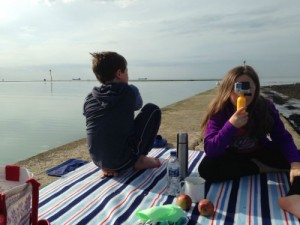 The seagulls in Thanet are really cheeky and if you turn your back they will attempt to steal your picnic – Abbie was not impressed….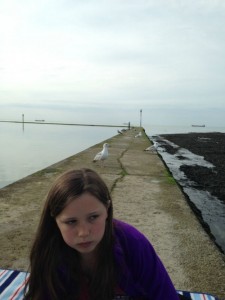 Harry's silver medal!!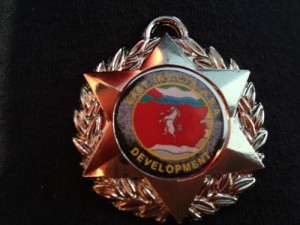 https://www.facebook.com/walpolebaytidalpoolswimmingclub