Last weekend we stayed in a Tipi near Rye for the weekend to celebrate my 40th birthday (40!!!!!!!!!)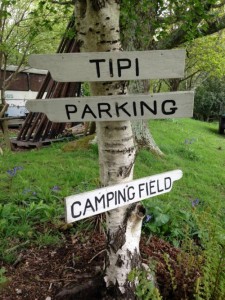 The weather forecast had been a bit unsettled for the previous few days; so when we were told by the site owner that Tipis are only 90% waterproof we were a bit concerned…..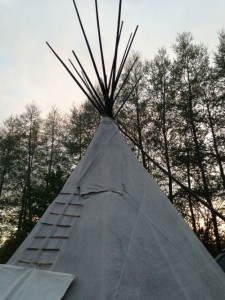 Due to the design there is obviously a big hole in the middle of the tipi where the poles stick out; but as you can see from the picture below there is a rain catcher in the roof which should (in theory) catch most of the rain (90%!)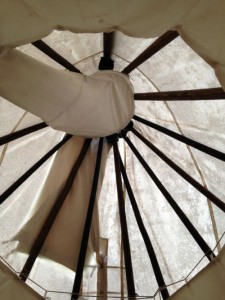 The other 10% has to be caught in a bucket on the coffee table or where ever the drips decide to fall…..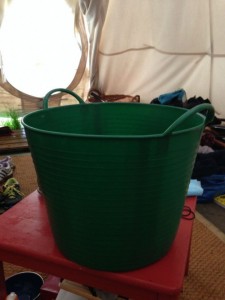 The only other downside to camping in a tipi is that the door is very low and quite small which annoyed Ian who is 6'3″……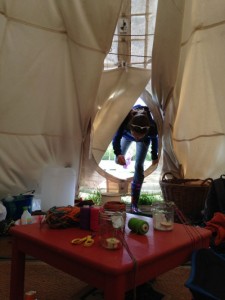 The plus side of 'glamping' in a tipi is you get to sleep on a mattress and they provided rugs and animal skins for that authentic feel!! No we didn't really sleep under animal skins……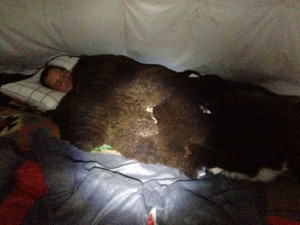 The other cool thing about tipi life are the lanterns…..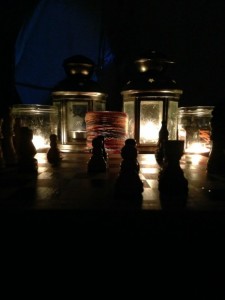 All this 'hippy' living got to Ian by the 2nd day and I was instructed to ask Anita to bring bacon for Ian as he was surrounded by the rest of his vegetarian family who were mainly wearing ponchos…. The ponchos were really easy to make – just an Ikea blanket with a slit cut in the middle and much warmer for around the campfire

This is Ian cooking his bacon – alone!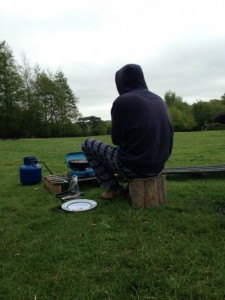 I really liked that this was a back to basics site with open fires with only the campsite dog and the woods to entertain the children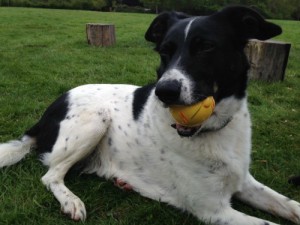 My amazing birthday cake by Steve and Anita xxxx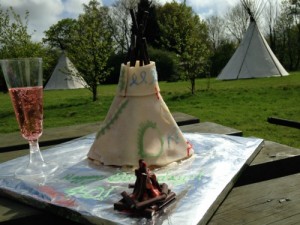 http://www.sussextipis.co.uk/