Abbie wasn't feeling very well today so we went for a walk in the sunshine to look at the spring flowers and blossom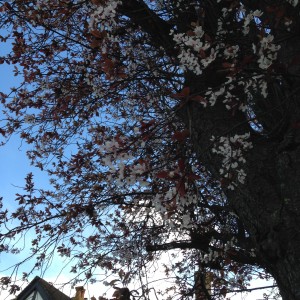 To cheer her up I suggested that we try taking some photos using my very retro polaroid camera. Ian hates this camera saying that I should bin it but I love that it reminds me of Bopa (my late Grandad.)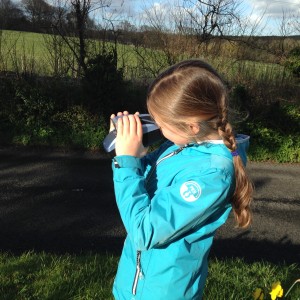 Too much of our life is 'virtual' now and taking a picture and instantly having a real photo in your hands is a refreshing change.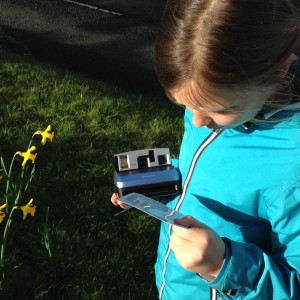 The film was probably out of date so we achieved an instagram finish without any editing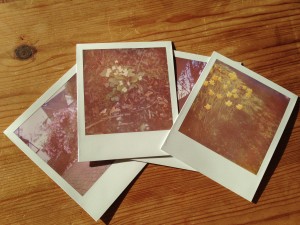 Back home Abbie decided to paint a picture of the blossom complete with woodland animals and birds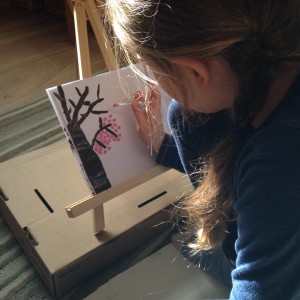 She used a cotton bud to paint the blossom on the tree and finger prints to make the birds, hedgehog and squirrel, as recommended by Center Parcs expert crafter – Emma Hull – see link for more tips
http://www.centerparcs.co.uk/blog/challenge/march_2014.jsp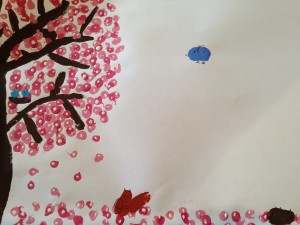 My favourite part of her picture was the baby birds in the nest waiting for some tasty treats from Mummy bird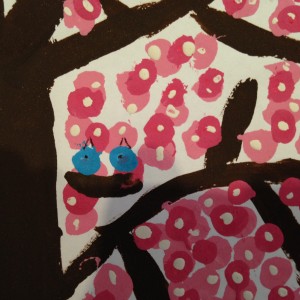 'This is my entry to the Center Parcs and Tots 100 March challenge. If I'm chosen, I would like to visit Woburn forest'.