How to make your own mini curling rink – our favourite indoor half term game!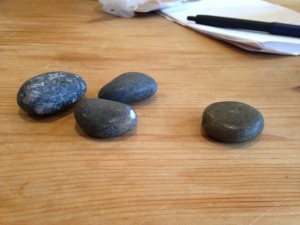 Collect some granite coloured pebbles from the beach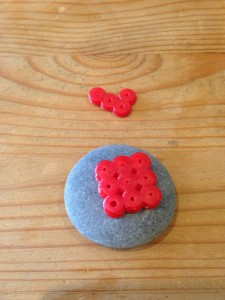 Make handles for the stones from Hama beads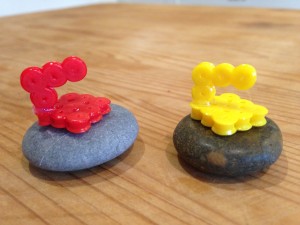 Glue the Hama bead handles onto the stones using a glue gun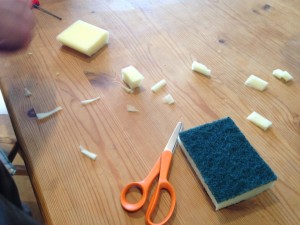 To make the brushes – cut up a sponge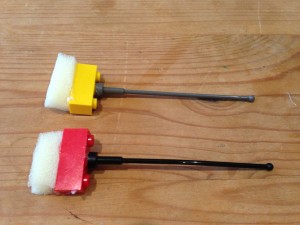 and glue the sponge onto Lego brick brooms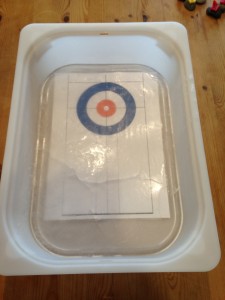 Print out a curling rink target, laminate it and fix it to the bottom of a plastic tray.
Fill the tray with water and pop it in the freezer
(we used water from our dehumidifier to reduce impurities in the ice!)
The great thing about making this game was it didn't cost us a penny – we just used bits we found around the house!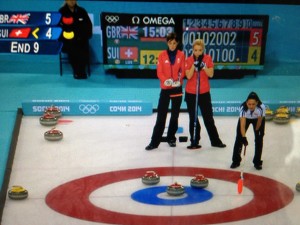 While you are waiting for the water to freeze learn how to play curling from the best teams in the world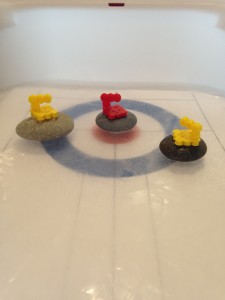 Did you know that Curling was invented in Scotland and was first played on frozen lakes?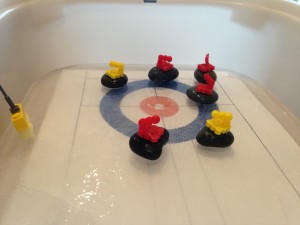 The granite stones weigh 20kg!!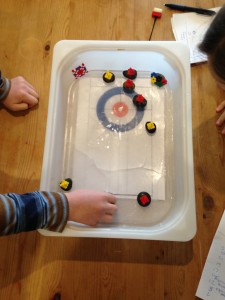 The competition was fierce – Harry was the winner of our curling match!
We have put the rink back in the freezer and Abbie has challenged him to a rematch!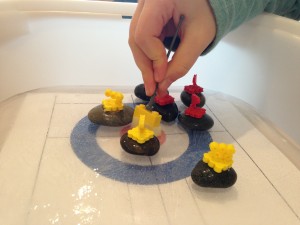 'This is my entry to the Center Parcs and Tots 100 February challenge. If I'm chosen, I would like to visit Elveden Forest'.