Today we visited The Art of the Brick exhibition in London. This is a serious Lego art exhibition of sculptures and pictures made just from Lego bricks and definitely not LEGOLAND!! We were inspired and really wondered what we had been doing with our Lego collection at home; we promise in the future we will do better and tap into our inner artist!!!
http://artofthebrick.co.uk/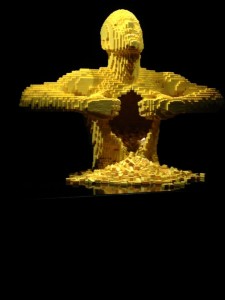 Cracked!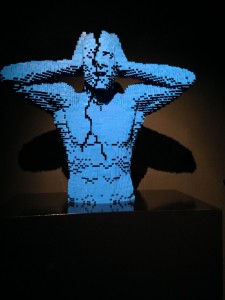 The swimmer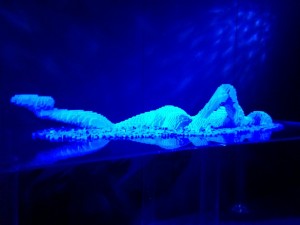 A huge dinosaur skeleton

A singing note??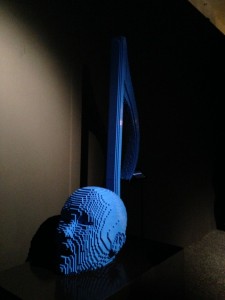 One for Anita – a cello (but it could be a double bass!!)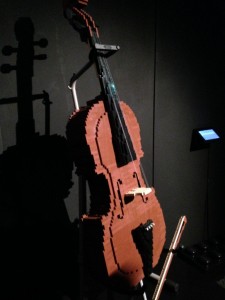 Scream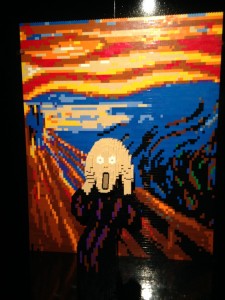 Pedestal
Here I am trying to look like the Banksy mural in Folkestone (before it was removed!)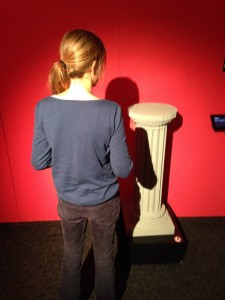 After lunch we walked in the rain looking for some of the Paddington statues which are dotted around London
We found 3 but due to v wet feet decided to call it a day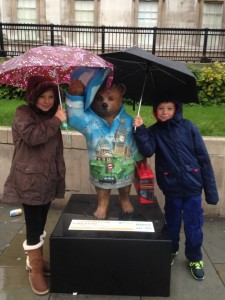 Trafalgar Square – Boris Johnson Bear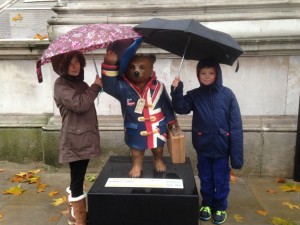 Downing Street – Stephen Fry Bear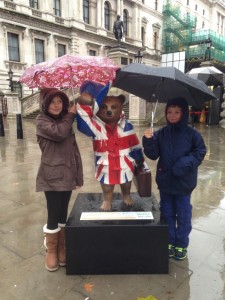 Horse guards parade – Davina McCall bear
If you would like to find some Paddington bears, just print off the map from this website
http://www.visitlondon.com/paddington/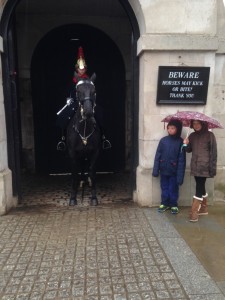 I wonder whether he likes Marmalade sandwiches?