There was a cease fire at the ranges yesterday so we took the opportunity to explore the 'wildest' beach in Hythe. You need to check the timetable and double check there is no red flag flying and the range boat is not patrolling; then you are free to walk the foreshore between Hythe and Dymchurch. See website for timetable…..
http://www.hythe-tourism.com/html/fshore3.htm
The weather was a bit grey and really cold so we took a flask and made it to the remains of Martello tower no. 19 and back. I think that Martello tower 19 is the only tower that is not intact enabling you to see how the towers were constructed (at our own risk!!!) and the bonus is that as the tower is on the range beach there is no litter inside, only a few pigeons sheltering from the wind.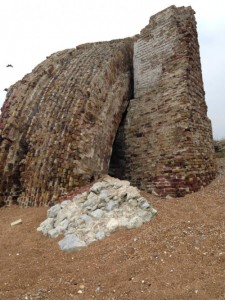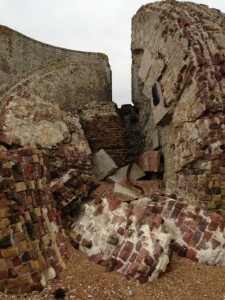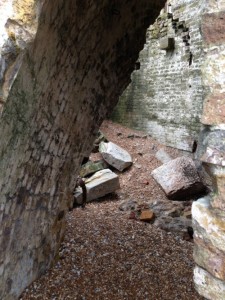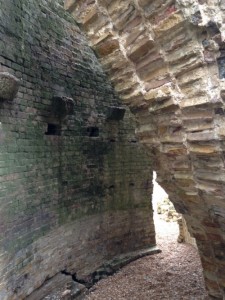 The beach next to the ranges has the best selection of driftwood I have ever seen – unfortunately the best example that Harry found for me to carry back was almost at the furthest point on our walk and about 1m by 20cm! I looked like I was carrying a battering ram as we hiked back along the footpath to Hythe!!!
We would love to visit the beach again when the weather improves as you could easily have a picnic on your own private beach. I may need however to take the paddleboard to carry back all the beach flotsam and jetsam that Abbie and Harry would inevitably collect?!
Harry's driftwood battering ram!!!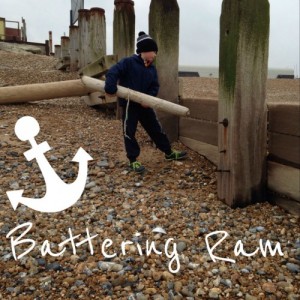 Back to Fishermans beach