We have just got back from five days camping in beautiful Dorset. The weather was amazing – sometimes too hot – but perfect for outdoor swimming

On the way to the campsite we stopped at Lymington Sea Water Baths – a huge lido over 100m long. The lido was so large they had a section for kayaking, SUPing, zorbing and water volleyball. You felt like you were on the beach as the floor of the lido is covered in shingle – we would definitely visit it again on a sunny day.
http://www.lymingtonseawaterbaths.org.uk/#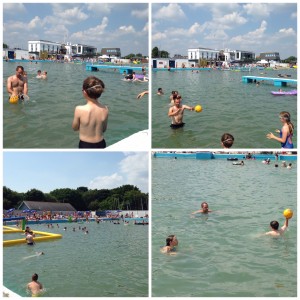 We stayed at South Lytchett Manor caravan and camping site again – mainly because it was central and has very clean washrooms! Our pitch was in the new section (Ronnie's paddock) complete with picnic benches for each plot! Abbie and Harry were really hot when we arrived so sat eating dessert with their feet in the washing up bowl!
http://www.southlytchettmanor.co.uk/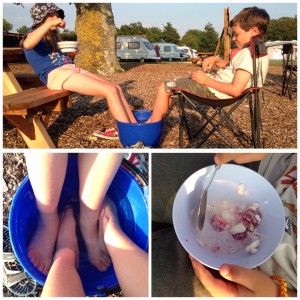 On Friday we tried the new climbing centre on Bournemouth pier – Rock Reef. We booked to do the clip and climb but you can also try caving and leap of faith. This was Harry's first time climbing and he did really well and said that he would definitely try it again. Ian and I got really competitive on the racing climb but due to Ian's height advantage he won!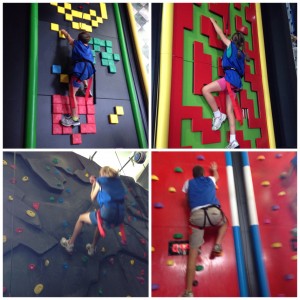 I should point out that Ian and I used to climb and abseil when we were Venture Scouts. There was one incident in Wales when I was asked to belay for Ian but didn't stop the rope before he hit the ground!! (It was a small fall – but he hasn't let me forget and was reluctant to allow me to clip on his carabiner!)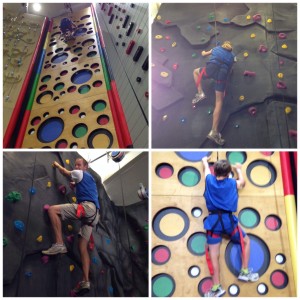 On Saturday I took part in a 2.5km sea swim next to Boscombe pier – I was pleased with my effort as it was my first long competitive without a wetsuit.
The route – they didn't mention the strong current from East to West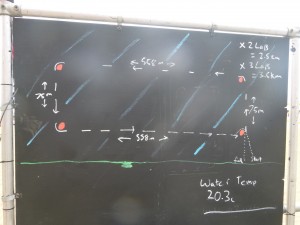 On Sunday morning we visited Lulworth Cove to SUP and swim. You have to arrive early as it is really popular – you can see why as it is a beautiful beach. Ian thought it was too rocky for sunbathing but it was perfect for SUPing.

I SUPed to Stair Hole which was amazing with rocky arches and sea caves to swim in

You can only really get to stair hole from the sea as it is quite a climb down the cliff.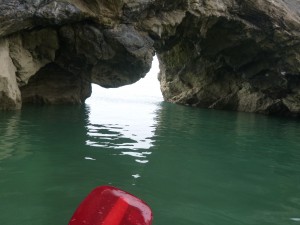 In the afternoon we met up with John, Lisa, Charlotte and Katie at Upton Country Park for a walk, ice cream and a game of cricket. Katie did really well with the cricket, but John struggled to hit the ball and blamed the small bat!
On Monday we visited Brownsea island
We all had a swim before building a picnic area and fireplace from the bricks on the beach
http://www.nationaltrust.org.uk/brownsea-island/visitor-information/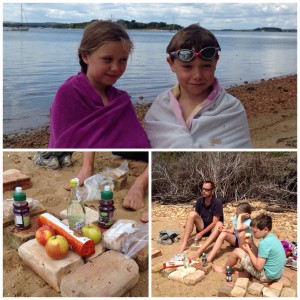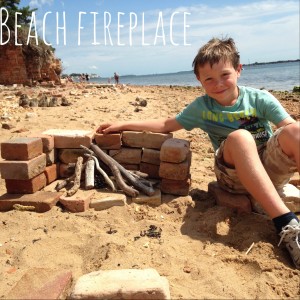 Happy camping in Dorset