So our epic trip to London went a bit like this…..
9:30 am – we arrived at the Olympic park, wandered around, dodged the water fountains, tried out the play park and lazed around in the sun on some really cool seats…..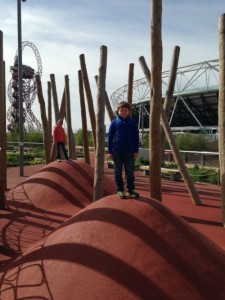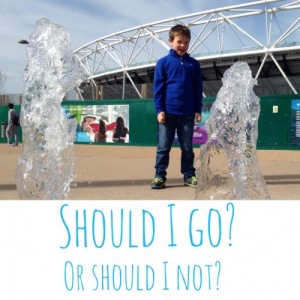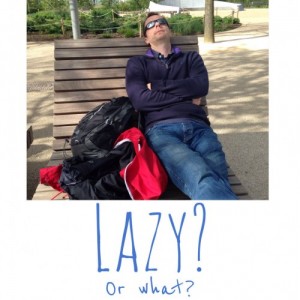 10:15am – We checked in at the London Aquatics centre for a swim in the 50m competition pool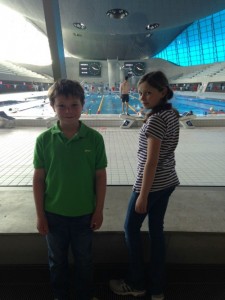 Lunch – Harry was starving after his swim so we travelled by tube to the O2 for pizza and then took the Emirates Air line across the Thames to the ExCel centre. We had chosen the perfect day as the visibility was excellent
http://www.tfl.gov.uk/modes/emirates-air-line/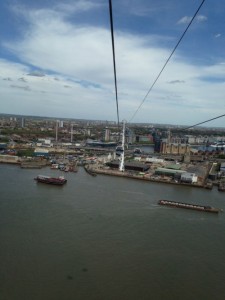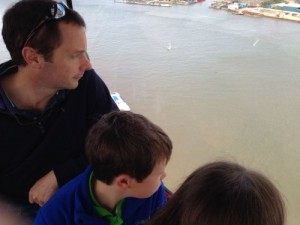 From the cable car we spotted the Royal Victoria docks; where I swam about 3 years ago and where Harry lost a hat (the wind blew it into the water!!)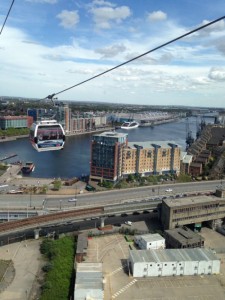 We then walked by the docks to the ExCel to visit the Grand Designs show.
The mission was simple – collect as many freebies as possible and then find George Clarke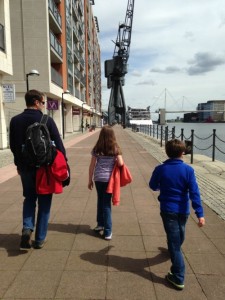 Abbie found George Clarke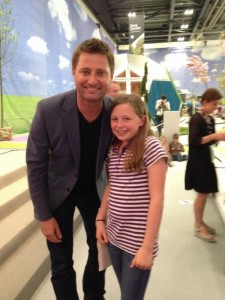 And Harry collected lots of freebies!!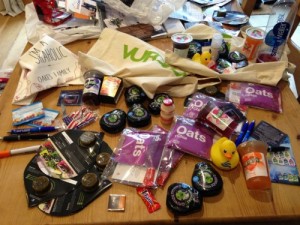 What an epic trip to London!!