Life is really busy at the moment and sometimes I think I don't have time to update my blog. Today was a really busy but really enjoyable day which I spent with my family and my extended family. We all live miles apart – some literally on the other side of the world but when we get together it doesn't feel that way and I am really grateful for that:) We are all busy people so busy that I didn't realise until today that my cousin Jen was due to have another baby in only 3 weeks time – v exciting. Jen had arranged a brilliant party near Oxford to celebrate Colin's 60th and Tanya's 50th. They had travelled all the way from the Cook Islands to visit but others had also travelled a long way to be there – Dasha from New Zealand, Torz and Dan from Norwich and Colin's old friend from Ireland. Before the party we stretched our legs by the river Thames in Abingdon and enjoyed the beautiful spring weather. I complained to Ian that if only I had my SUP then I could have paddled and chatted while they walked on the river bank. Ian however said that would have been unsociable for me to shout from the river! We walked to the weir and lock and noticed that unlike the French rivers whereby novice kayakers are permitted to slide down concrete channels down the weirs, the passage in the home counties was a rather more refined and safety conscious lock. Harry suggested that we try a game of pooh sticks but the weir was a bit fast so we gave up on that idea!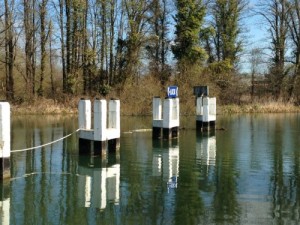 The lock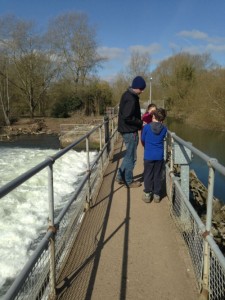 Really fast pooh sticks!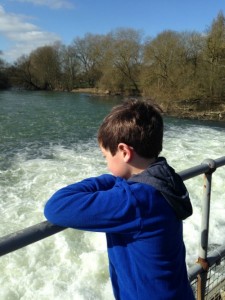 The party was at the Bear and Ragged staff in Cumnor, near Oxford – it was a popular day for parties with a 30th and 80th on other tables. The food was amazing and Harry actually commented that he was full – a first!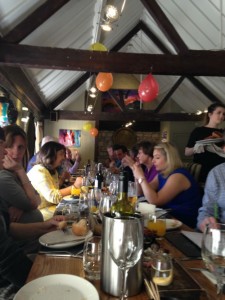 The birthday boy!!
Happy Birthday Uncle Colin!!! xxxx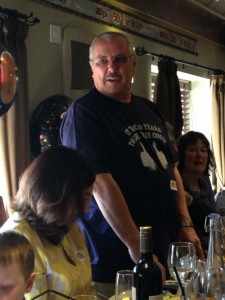 At family parties sometimes when children are bored they choose to take strange photos on my phone – this was one of Abbie's!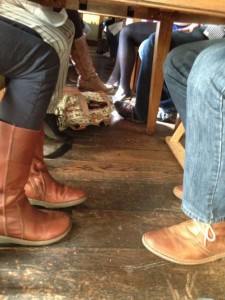 Abbie was unimpressed how many chips Harry gave her…..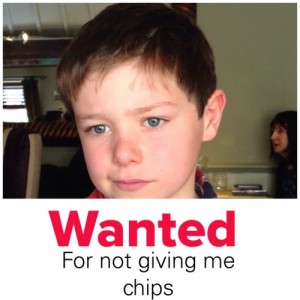 On the way back from Oxford we also caught up with Tim, Stacey and Evelyn in Reigate. As you can see Abbie is always a big hit with Evelyn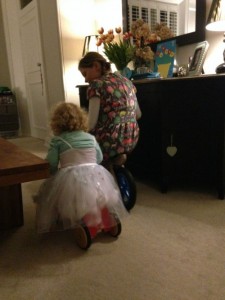 p.s. I know that I am busy but if I don't write down and post some of the random stuff we have done then I will forget and that would be really sad. For example making gingerbread men chocolate covered wellies. Harry told me that the reason that they call hundreds and thousands hundreds and thousands is that you have to eat hundreds and thousands of them – v wise